Dress: Old Navy Scarf: handmade Boots: Steve & Barry's
Dear Lauren,
1. I didn't talk to you yesterday. I am not a fan of days when that happens. Talking to you needs to be part of my daily routine.
2. Last week you sent me this text message: Travis is squatting down and shaking his booty singing "shake your booty, shake your booty . . . like Katie does, like Katie does!" Thanks for sending me that - it made my day. Glad I can teach him something useful.
3. The other day I was telling someone about your life in Vermont and that although it sucks that you live far away, you've made some really good friends. Then I started talking about how you have always made really great friends wherever you've lived. I admire that about you. Who wouldn't want to be your best friend?
I love you Lauren!
Love,
P.S. I made this scarf this weekend. It was probably the easiest thing I've made. So easy that if I share no one would be impressed.
Just kidding - I will share later.
Linking up with: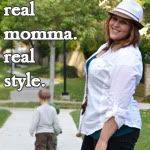 </