sweatshirt: forever 21 jeans: ross maternity shoes: tjmaxx
I wanted this horse sweater from Forever 21 for a really long time. By the time I actually bought it I was already pregnant and felt that tight clothes at the beginning of pregnancy did not work well. Needless to say I have not gotten much wear out of it.
I do have some concern that animal prints may not be quite so trendy next year, which would be a shame since I own quite a few things with birds or elephants on them. So I figured it was time to wear it, even if it barely reached the bottom of my belly.
On another random note I would love to own a pair of TOMS some day but for now these copy cat $5 pair from TJMaxx will have to work.
And if both of those topics completely bored you, then at least I can offer you the chance to win gift cards to Starbucks, Amazon and three of them to Target. Along with some other sweet prizes!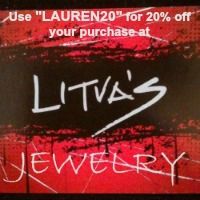 $15 gift card to
Litva's Jewelry
Large ad space from by the porchlight
$15 Amazon giftcard from a Heart Full of Frost
Enter below! Winner will be contacted after the 29th!

I can't believe that April is almost over! I have a few large ad spots and medium spots available for May! Email me at katiejvale@yahoo.com this week for 10% off ad spaces!