tank top: borrowed from friend jeggings: walmart wedges: ? sweater: loft
Someday I'm sure I'll miss this belly but right now I'm so anxious to meet and hold our sweet girl and am a little nervous about what my belly will look like in 9 more weeks.
Someday our daughter will know how much fun we had setting up everything in her room. Someday she'll know how much I loved watching Chris put together things in her room.
Someday I'd like to make homemade donuts. I've pinned a ridiculous about of recipes like
this one
, but yet to try any.
Someday I really will buy a pair of rainboots.
These
have been in my cart for a week. Please tell me if I should buy them and what color.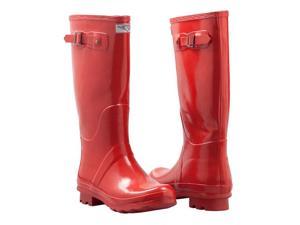 Someday I'd love to be able to meet some of my blogging friends in real life.
Here are some sweet girls I'd love to meet:
Chrissy from
Everyday with the Jays
.
I wish Chrissy didn't live in Texas because I know that we would be friends in real life, as I've loved getting to know her the last year and a half. I also wish she lived closer so we we could teach at the same school. Chrissy is a master at cheap and amazing DIY projects like this
anthropology
copy project or her
dining room wall
upgrade. And she has great directions that you can easily follow! She also blogs about life with
her husband
, and her two cute pups!
Lindsay from
Pursuit of Pink
.
There are so many things that I can relate to about Lindsay, a huge one is that she is expecting her first baby very close to mine. But even more so is her honesty about the
feelings and fears
that have come with being pregnant. It's always refreshing to read a blog that is encouraging and honest, but also filled with plenty of happiness,
style posts
, favorites and
tutorials
.
Chelsea writes a lifestyle blog that is full of her
cute style
, affordable fashion, and beauty tips and
reviews.
Chelsea is also a very talented
graphic designer
and creates amazing blog designs. She helped me out a lot when I first started my blog by designing some graphics for me. And one more plus - she can pull off those floral pants! :)
You should go check out these sweet girls and their blogs! You'll wish you could hang out with them in real life too!