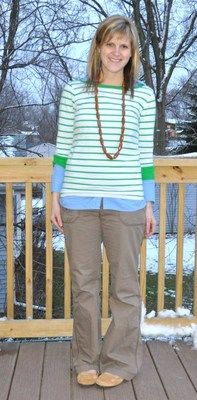 Sometimes I think my husband is confused about my blog.
He is confused that I know about other bloggers and talk about them like they are my friends.
He is confused because he thinks that soon I could easily have 30,000 followers.
He also fails to remember sometimes that I have a blog and rarely reads it (which really is okay with me).
Last night at my parent's house, my sister, Chris and I were talking about my blog and my sister asked Chris if he reads it.
After he said that he doesn't look at it often and sometimes forgets I have a blog, I told him it's a good thing because I write about him at least once a week. I told him I even had a whole day a week dedicated to things that annoy me about him.
So maybe he should start reading it more often.
Speaking of annoying, I am incredibly easily annoyed. Definitely makes the list of my personality flaws. Chris does a lot of things that annoy me, like pick at his teeth, and chew really loudly.
If you ask Chris what annoys him about me, he would say that I have so many things that annoy me.
Here's a picture of Chris picking his teeth.
Now I know I'm making a ridiculous face, but mine is intentional. I was trying to get Travis to make our monkey face.
Here's the monkey face.
and Chris is still picking his teeth.
While there are some things that annoy me about him, no doubt in my mind that I am an incredibly lucky woman to be married to him! His positive qualities FAR outweigh his annoying habits.
and I figured I should end with a more attractive picture of both of us.
Happy Tuesday!