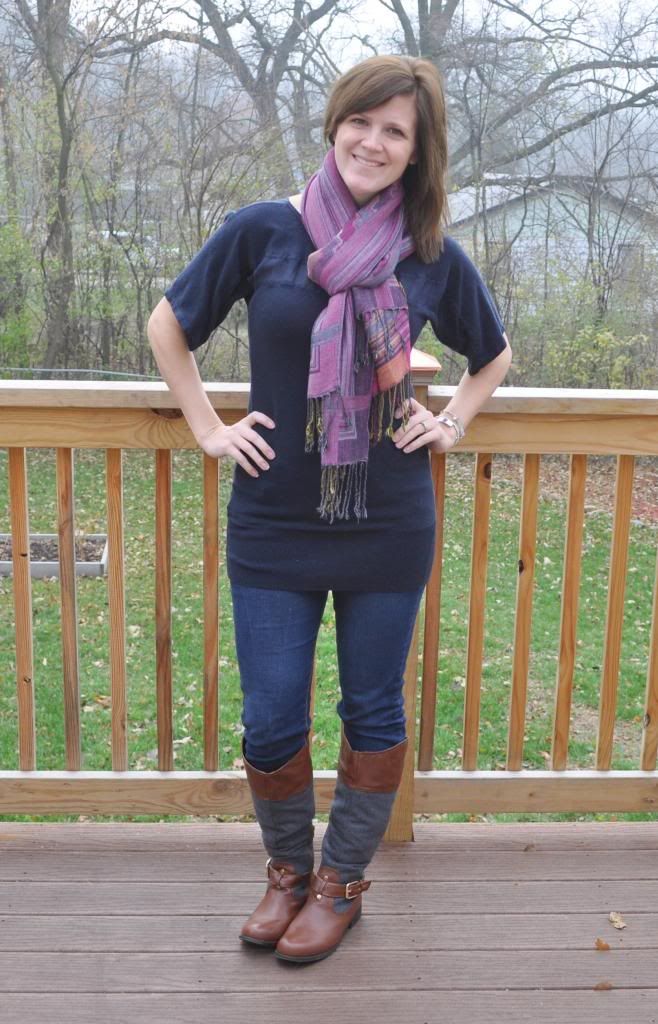 sweater: loft jeans: target boots: gojane.com
1. While I don't feel like this outfit is anything fancy or necessarily post worthy, this is what I wear most weekends. Jeans, sweater, boots and scarf.
2. Want to get in the Christmas spirit? I watched
this
video yesterday and was surprised that it made me all teary. Something about all those people singing songs with truth about the Christmas season.
3. We were a little delayed in getting our ornaments up on our tree, but finally did. Here'a few of my favorite ornaments.
And let's just say the middle child ornament has caused a few disagreements with my siblings.
4. One of my good blogging friends, Carly, has a husband who is in a band called
Uncle Daddy
. And I'm really excited to share them with you!
Uncle Daddy calls themselves a "roots rock" band. On Tuesday this week, Uncle Daddy released an album as part of the Grammy ReImagined project, which showcases up and coming artists, and allows them to cover two Grammy winning songs, along with two of their own songs.
Their album,
Uncovered
, is available on ITunes, and you can also view some of their videos on
Grammy.com
.
Here's a video of Uncle Daddy's song, Crossroads.
5. My sister texted me this picture this morning. How could this not make your week better?


Happy Friday! Hope you have a great weekend!