Today all I have for you is a blurry picture of me on my couch. No outfit post or project.
Because the truth is that the last two weeks have been a struggle for me. (More to come on that later)
And I have had very little motivation and desire to post outfit pictures, favorite things, funny stories or much of anything.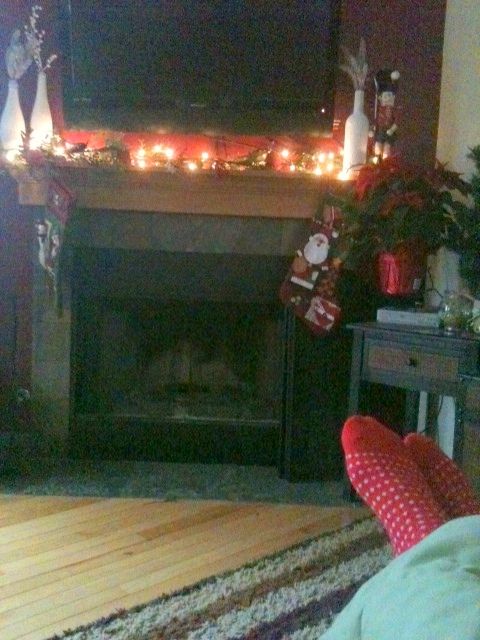 A part of me feels like if I don't post an outfit or even anything at all, I will lose readers, interest or the appeal to my blog.
Except I realize that isn't why I want people to read my blog. Of course I want people to like the outfits I wear or the projects I make, but what I really want is for people to know me.
I don't think there is anything wrong with bloggers that don't share their personal lives on their blog, and only chose to share a small piece of their real life. I like those blogs because they make me happy. And I'm thankful that I've been able to use this blog sometimes throughout this last year as an escape from things when life is hard.
But I want my blog to continue to be a mix of the happy things in my life, but also the real things in my life.
And real life is that things don't always go exactly how you plan, which I have been learning over and over the last two years. You think you have something figured out and immediately start thinking how the other pieces in your life should go. and then they don't.
As I sat on my couch last week I felt sad that I hadn't enjoyed enough Christmas music yet, hadn't put up certain decorations I've wanted to, wrapped any presents and have yet to finish Christmas shopping. And I was feeling really disappointed.
The more I thought about it the more I realize that I have what I have right now. In this moment. And that needs to be enough. And it is.
Even if it doesn't come with a cute outfit, a funny story or a creative project.
Today I'm filled with mixed feelings of anxiety, joy, fear, gratefulness and hope.
This is where I am right now and that is okay!