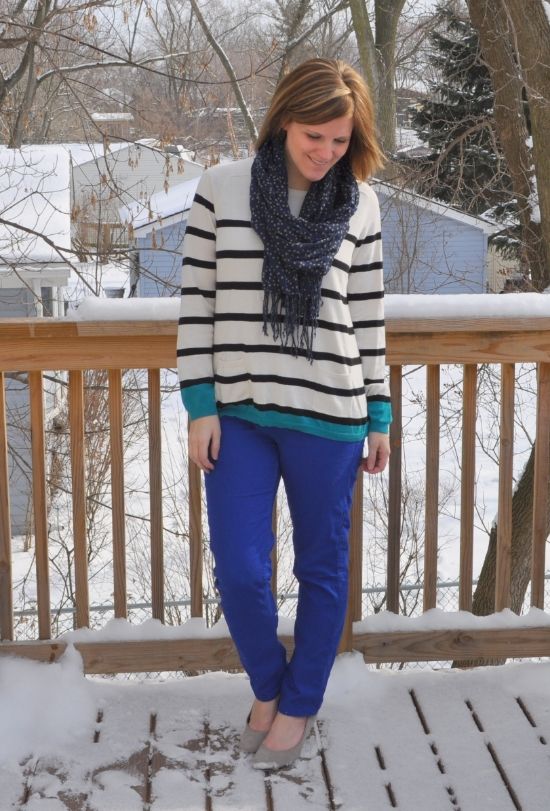 sweater: loft pants: jcpenny shoes: target scarf: gap
. . . that I am wearing just about every shade of blue possible.
. . . that I didn't know who was playing in the Super Bowl until I asked someone the day before.
. . . that I ate a bowl of yogurt and granola four times in one day.
. . . that I am much happier about the week starting because the Bachelor is on two nights in a row.
. . . that the pants that I told you about yesterday didn't even button when I bought them.