Loving these new jeggings (although I hate the word).
They are really thick so they look like jeans, but are so comfortable and were $10 from Walmart. I plan on going back and buying more as they had tons of colors.
Loving the things I bought this last weekend.
$4 sunglasses from Discovery
$8 scarf from Discovery
$7 mustard cardigan that I've been wanting forever, from Walmart.
Loving the incredibly easy fudge I made my parent volunteers for Valentine's Day.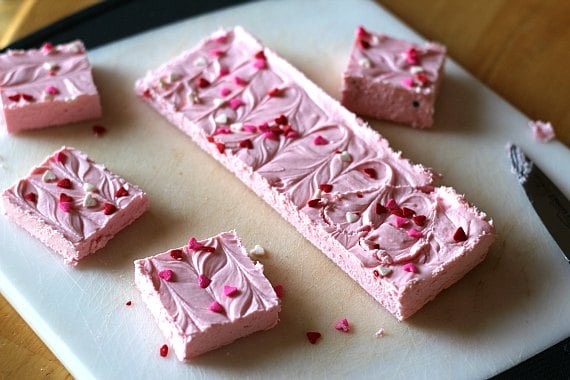 Loving my dinner on Sunday night. Chris' homemade guacamole and then soft serve ice cream for dessert.
Healthy eating at it's finest.
Loving these ladies and their blogs.
First meet Sybil from Peace it all Together
Next met Alison from Nestful of Love.
Hope you have a list of things you are loving this week!