You're probably busy watching the Super Bowl, but I personally find a story about polka dot pants much more interesting.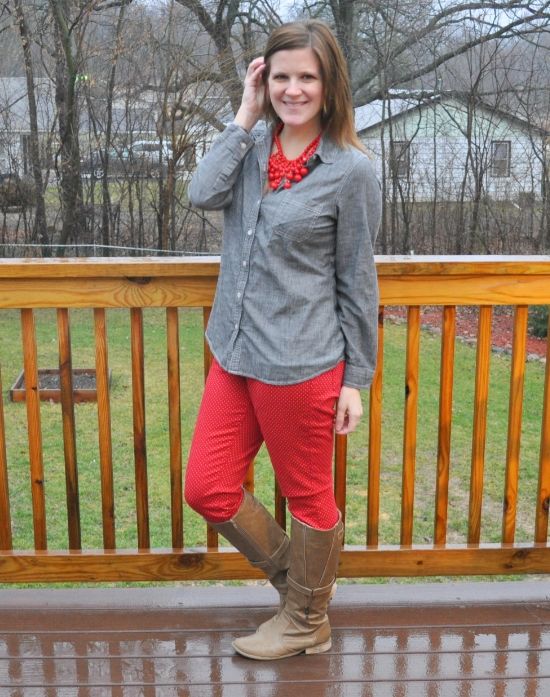 shirt & pants: old navy boots: dsw necklace: gift
This is actually the fourth pair of polka dots pants I've purchased, but the first pair I've actually kept.
Long story short:

I got a cute pair at American Eagle, found ones I liked better at Old Navy, returned the ones from American Eagle.
Tried on the Old Navy ones at home, couldn't believe I bought pants that were that tight and uncomfortable and returned them.
Saw the same pants again at American Eagle for cheaper than before ($12) so I bought them. Didn't wear them for a month because I was scared to wear polka dot pants for fear of looking like a clown or a four year old, got pregnant, they were already tight before so I returned them.
Saw these at Old Navy for only $8 this weekend. So I finally bought them and wore them.


Fourth times a charm, right?
I apologize as I ended up sharing the full version. And when I think about it, it is probably one of the worst and most boring stories I've told. Please revert to a better one like
here
or
here.